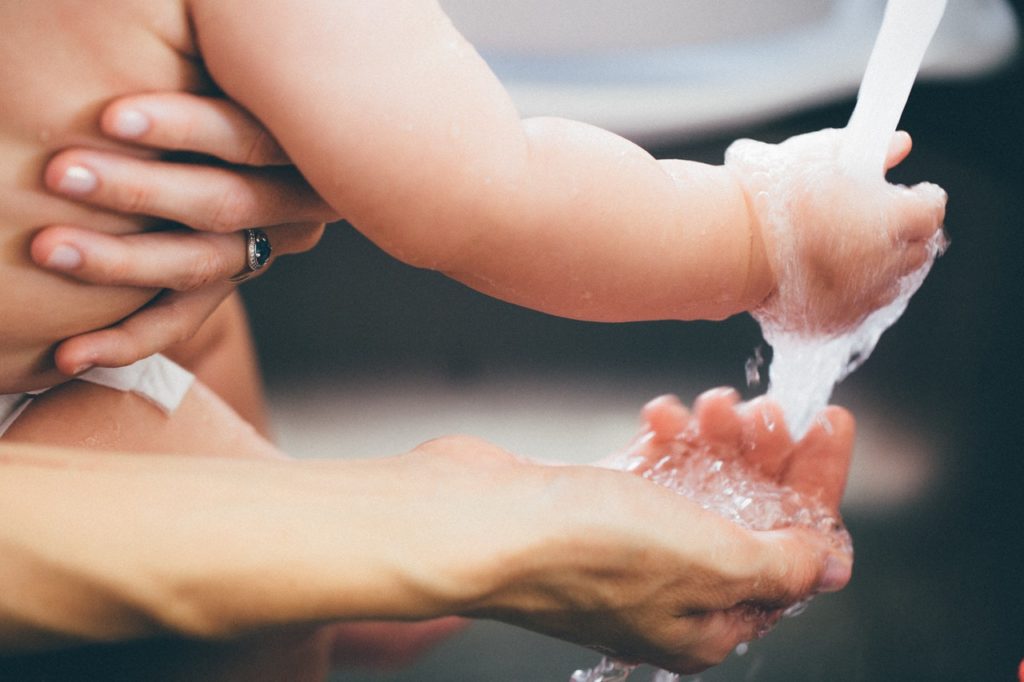 While we may be ready to welcome cooler temperatures, the shift from warm to cold weather can often heighten skin sensitivities. Because skin thrives on consistency, rapid changes in temperature and daily routines can take a toll on skin. With the shift from summer to fall, temperature and humidity drop more quickly, the skin has to work harder to maintain hydration.

When the protective skin barrier is disrupted during a transitional period, it may be more susceptible to inflammation and irritation. This may manifest in the form of dryness, cracks, dehydration, and inflammation.

These symptoms can become more noticeable in a dry – wet – dry and chlorinated environment such as swim lessons. Chlorine is required by law in all commercial swimming pools including saline-based pools. Chlorine is used as a disinfectant to kill harmful bacteria and prevent illness – similar to how we use soap to protect and clean our skin! Our public drinking and bathing water supply is also treated with chlorine to help protect us.

Below are some skincare tips we want to share with our Old City Swim families that our coaches have found helpful. Anything to help minimize skin irritation, during seasonal transitions, as well as throughout the year!
Swim skincare tips:
After lessons, take a quick pass through the shower on deck! Rinsing off right away with plain, warm water is best. This helps open up the pores, allowing any residual chlorine to wash away.
Avoid soap. Chlorine itself is a disinfectant…so no need to add more chemicals on top of chemicals. No need to scrub or exfoliate either as that may further aggravate already clean skin.
After showering, generously apply a mild, unscented lotion and put on comfy loose fitting natural fiber clothing.
Finish off your post-swim lesson routine with another round of lotion before bed. No need to rinse off or soap up again!
While not required, rinsing off before getting in the pool can be helpful if skin is particularly sensitive or prone to irritation. This allows your hair and skin to absorb regular water before it takes in chlorinated water. Again, the shower on deck at lessons is perfect for this!